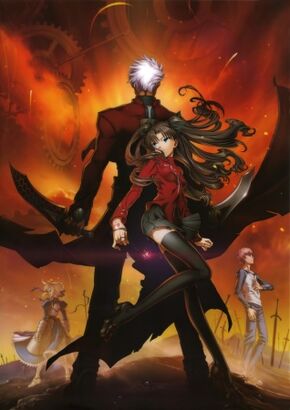 An animated film based on the storyline of the Unlimited Blade Works route from the visual novel was released in Japanese theaters on January 23, 2010 and produced by Studio Deen. The staff from the anime television series, including director Yuji Yamaguchi, returned to work on the film, with most of the voice cast reprising their roles.[30] The film earned 0.28 billion yen at the Japanese Box Office. There are many resemblances to the TV series but clear differences illustrated in it as well. Gilgamesh meets with Ilya and Shirou fights Archer, it is visible, closer to the Unlimited Blade Works (route) and obviously centered around the Unlimited Blade Works reality marble ability that links the two tracers.
Ad blocker interference detected!
Wikia is a free-to-use site that makes money from advertising. We have a modified experience for viewers using ad blockers

Wikia is not accessible if you've made further modifications. Remove the custom ad blocker rule(s) and the page will load as expected.